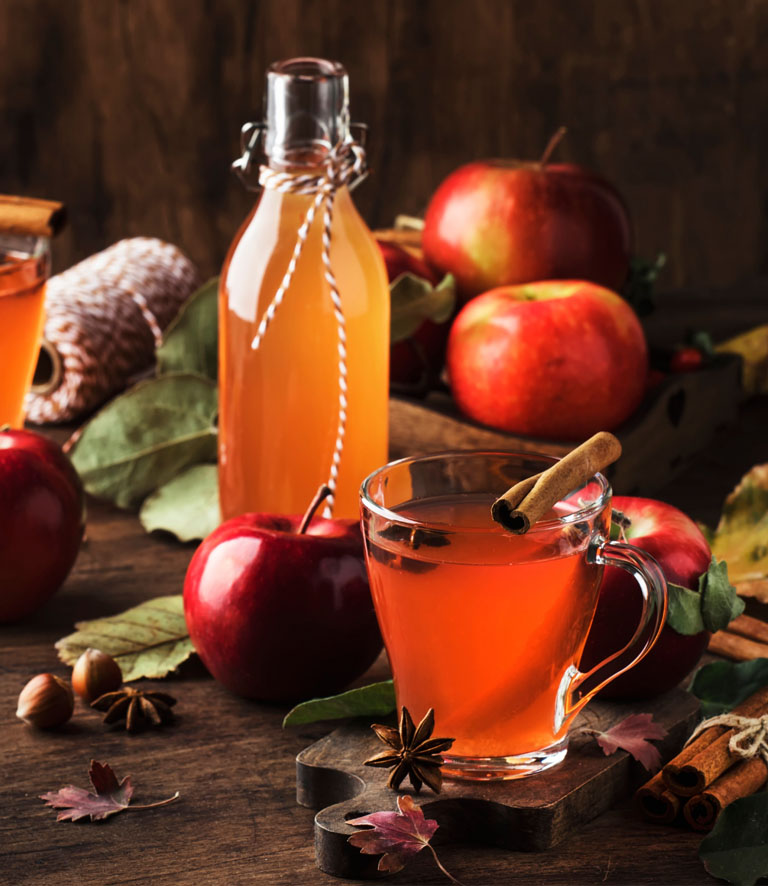 Val di Non into a sip of its apples
Apple Cider
In a land with plenty of apples,cider had to be the drink that tells you everything about the Val di Non and we only use local apples here.
The unique, extremely tasty result is a low-alcohol drink, obtained by mixing different varieties of apples.
Perfect both for your aperitivo and to go with a traditional meal or dessert.
Regenerate mind and body
Do you want a sip of Val di Non?