your window on the Val di Non
About Us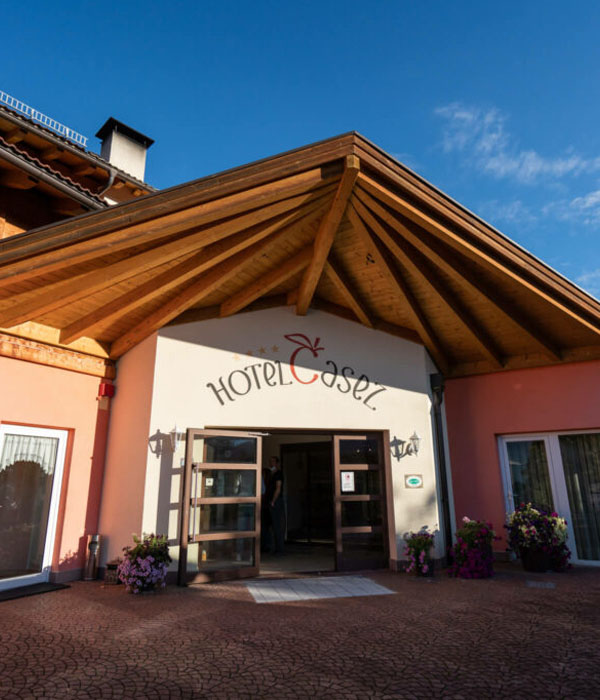 Welcome to the world of Casez!
If you are looking for the perfect solution to visit the Val di Non, then you are in the right place! Here you will find all you need, at a very short distance, thanks to our strategic location in the very heart of the Val di Non.
Our family has been running the Apart-Hotel Casez for 4 generations; we all share a great passion for our work, and for our land, as we are constantly committed to come up with new ideas and offers to meet the requirements of our guests.
Our location is the perfect starting point for those who wish to discover the many beauties of the Val di Non.We strongly recommend our e-bike rental service (link) to book the perfect companion to go on discovering our fascinating land! Short of ideas? Have a look here Must-see, you will find a selection of enchanting routes and places to visit.
The Apartments formula and the Hotel formula
The Apartments formula is a practical, functional solution designed for groups and families who wish to have a schedule-free vacation.
All the apartments are provided with private kitchen, and you are free to barbecue and relax in the common areas on the outside.
The Hotel formula with different solutions from standard rooms to Junior Suite is perfect for hassle-free stays.
Let us take care of you, we will offer you interesting ideas and tips to explore and enjoy the Val di Non in the best possible way.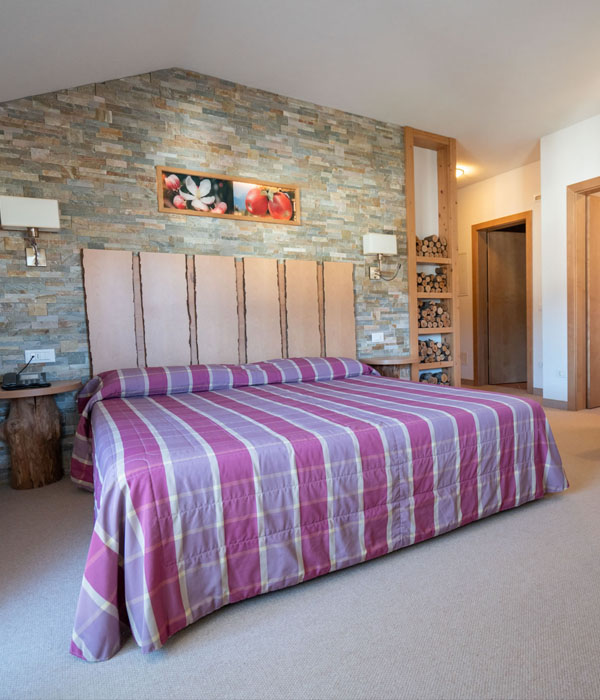 Apartments in Trentino Val di Non
The flexibility of an apartment with the services of an hotel
Accomodation
A modern, functional and extremely versatile structure ready to adapt to your needs and requests, with ideal and strategic overnight stay formulas for visiting the Val di Non.
Restaurant
Canederli, strangolapreti, cured meats of our production, selection of dop cheeses, carne salada, mortandela, fagoti da mont, ciaroncie and apple mustard are just some of the flavors of our territory.
Spa - Wellness Center
Emotional showers, Finnish sauna and Turkish bath, Kneipp path, hydro pool and back massage. We also have an indoor and outdoor relaxation area, solarium and tanning shower.
Activities
Whether you are as a couple, with your family or with a group of friends, you can choose from many itineraries and proposals including e-bikes, sports, excursions and trekking, history, typical products, nature and culture.
Are you ready for an unforgettable holiday in Val di Non?
Escape the daily chaos and treat yourself to a regenerating holiday in nature
To get informations or to book you can contact us by telephone or by WhatsApp. We are going to gladly tell you all what you want to know!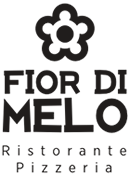 However, the territory offers so many specialties that our mission is to make you discover them as much as possible.
In fact, we like to organize themed evenings following the seasonality of the products.
Our menus will never lack canederli, strangolapreti, cured meats of our production, a a selection of DOP cheeses, carne salada, mortandela, fagoti da mont, ciaroncie and apple mostarda.
Which kind of tourist are you? Discover the solution that fits you
Your Relax in Val di Non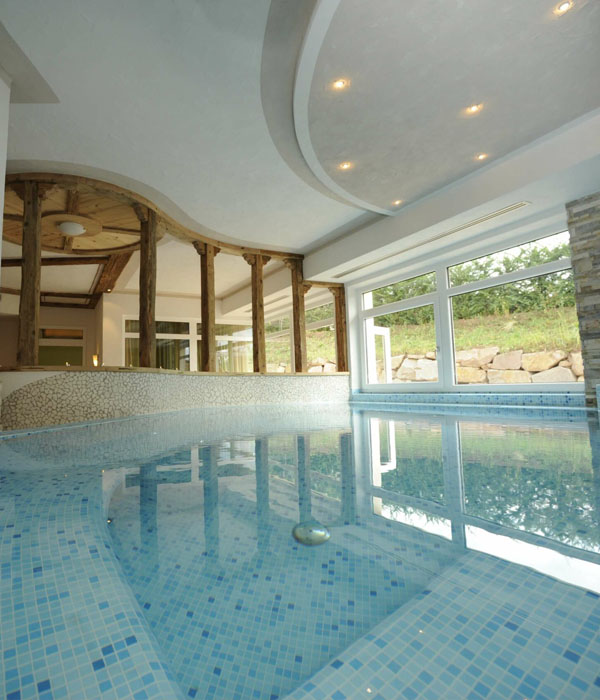 A wellness program to restore your inner balance.
Having spent a whole day outdoor, doing sport activities, there is nothing better than dedicate a couple of hours to restore your body and mind in our exclusive Spa.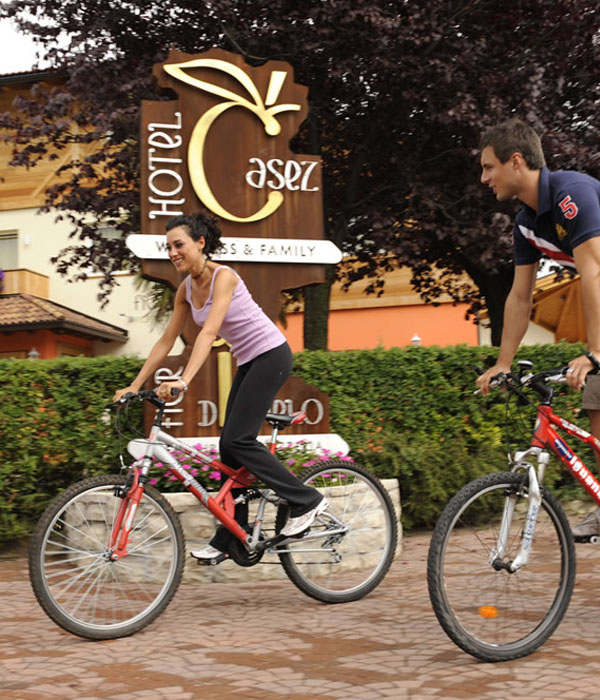 Special E-Bike, The smart way to experience Trentino.
If you are fond of unconventional routes, if you have never tried a ride on an electric bike, we are here to fulfill your wishes. The Val di Non has plenty of bike paths and trails with different levels of steepness,that will make you discover several uncontaminated places and breathtaking landscapes.